How to Create Thermometer Chart in Excel
Thermometer chart shows you how much of a goal has been achieved.
This example teaches you how to create a thermometer chart in Excel.
Working with sales record in the table below;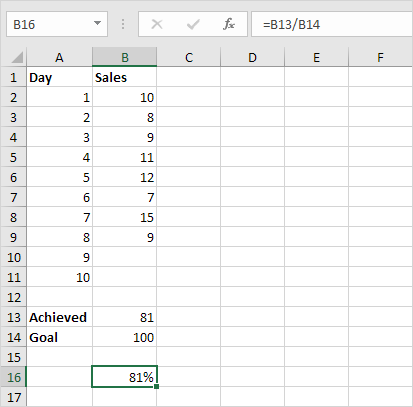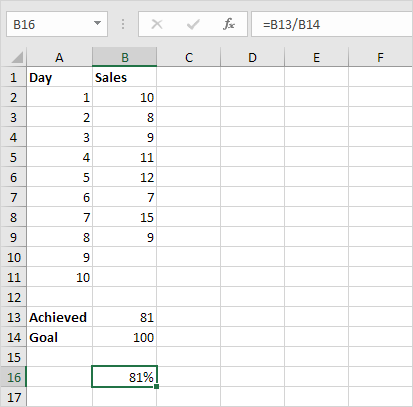 To create a thermometer chart, execute the following steps.
1. Select cell B16.
Note: adjacent cells should be empty.
2. On the Insert tab, in the Charts group, click the Column symbol.


3. Click Clustered Column.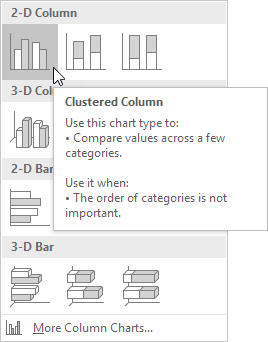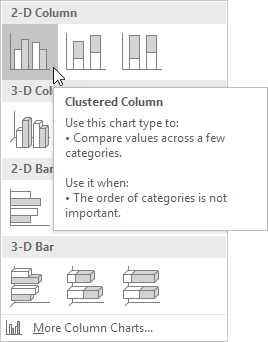 Result: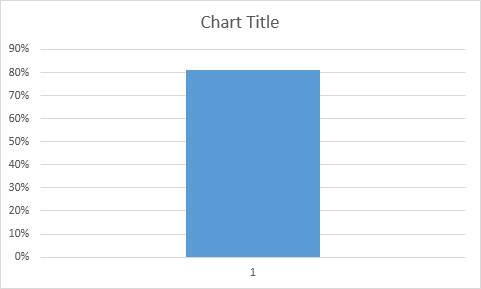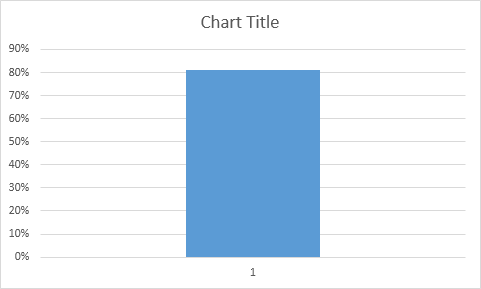 Further customize the chart.
4. Remove the chart tile and the horizontal axis.
5. Right click the blue bar, click Format Data Series and change the Gap Width to 0%.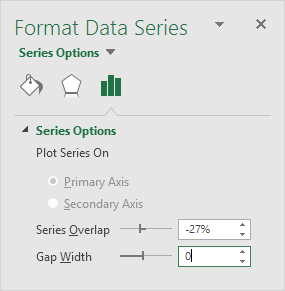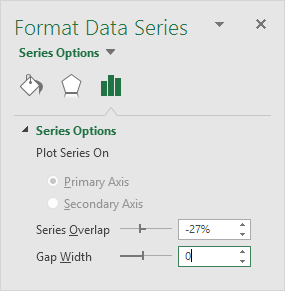 6. Change the width of the chart.
7. Right click the percentages on the chart, click Format Axis, fix the minimum bound to 0, the maximum bound to 1 and set the Major tick mark type to Outside.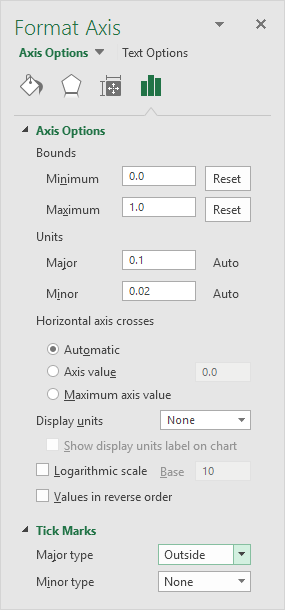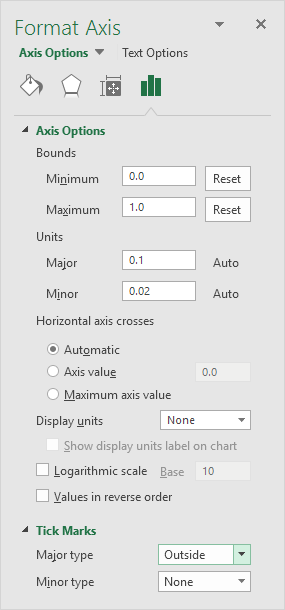 Result: